2023 YFM Conference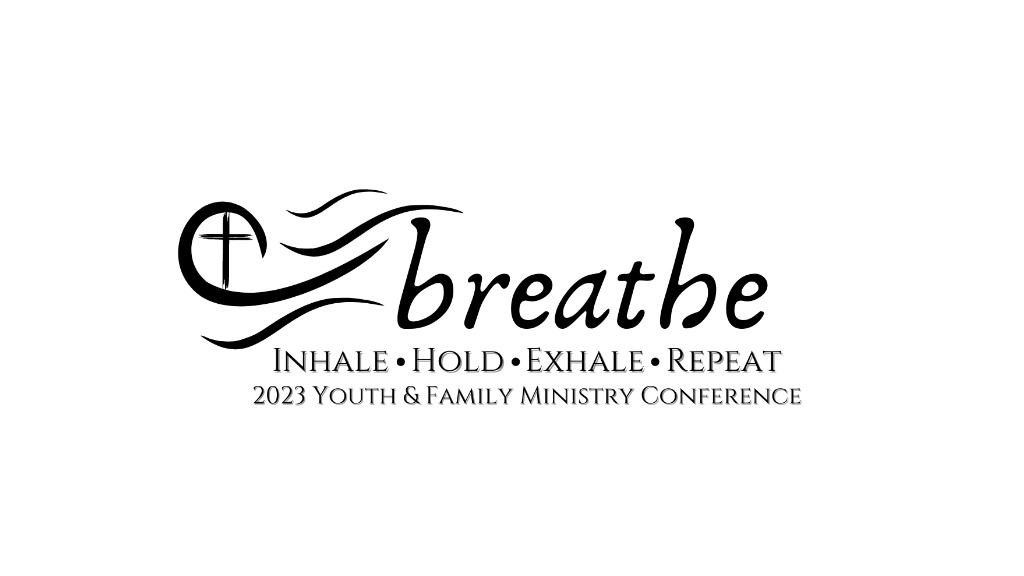 Registration is Open!
Click Here to Register for the 2023 YFM Conference!
The YFM Conference provides relevant leadership training, renewal in a retreat environment, and opportunities to strengthen old and create new friendships. The conference brings together both commissioned and non-commissioned ministers in youth and family ministry in order to share best practices and strengthen the network between leaders across the NOW District.
2023 Theme: Breathe – Inhale. Hold. Exhale. Repeat.
Keynote Speaker – Traci Kohls
Registration is available online. The conference will be held May 2-4, 2023 (Tuesday through Thursday) in Coeur d'Alene, ID at Camp Lutherhaven. Registration includes lodging, program costs, and meals beginning with dinner on Tuesday evening, and ending with breakfast on Thursday.
EARLY DISCOUNT Registration DEADLINE: Tuesday, February 28, 2023
REGULAR Registration DEADLINE: Friday, March 31, 2023
LATE Registration DEADLINE: Thursday, April 22, 2023
Cost if you register:
By February 28: $199 – YFMS, $180 – Additional Workers Same Church, Spouses, Students
By March 31: $225 – YFMs, $200 – AWSC, Spouse, Students
By April 20: $250 – YFMs, $225 – AWSC, Spouse, Students
Registration Fee Covers:
Housing, meals (dinner Tuesday through breakfast Thursday), and program materials. Transportation to and from camp is not included.
Registration Refund Policy:
We understand that it is difficult to finalize any plans during this ever-changing season and are grateful that Lutherhaven is allowing us to offer refunds up until April 14.
Additional Information about Camp:
Housing includes a shared room in Lutherhaven's retreat center or cabins. Many of these spaces can comfortably accommodate larger groups, so please feel free to make plans with a group of friends and provide all names as roommate requests during registration. If you require a single room, please email the registrar at youthandfamily@nowlcms.org after completing your registration and we will do our best to accommodate you. Beds are provided, but attendees are asked to bring along their own personal linens including bedding, pillow, and towel. These can also be rented from camp for a $12 fee. Cell phone reception is very limited (Verizon service works the best, in certain areas of camp) and Wi-Fi is restricted to certain areas by request only. For those choosing to fly, Spokane (GEG) is the closest airport. For those flying into the area, there will be an opportunity to share flight details and coordinate transportation to and from camp.
Keynote Speaker: Meet Traci
For 25 years I have been completely honored and humbled to serve Jesus and His people domestically and abroad in rural, suburban, and urban settings. I have served congregations in Garland, TX; Barcelona, Venezuela; Glencoe, MN; Chaska, MN; Waconia, MN; and Rosemount, MN.  I have served in mission organizations in Minneapolis, MN and Fremont, NE.  I have served in higher education settings in St. Paul, MN; Portland, OR; Irvine, CA; and Seward, NE.  I have gone on foreign mission experiences to Germany, Taiwan, Canada, Panama, Guatemala, Dominican Republic, and Ethiopia. I have joined Jesus in various missional experiences in communities throughout the United States. Throughout all of my various ministry experiences there are two things that are constant; the Gospel of Jesus Christ has no language or cultural barrier and that life transformation happens when the Gospel collides with us as we step into relationships with each other.
Click Here to Download this Information in PDF Form