Concordia Portland Choir Alumni/Dale Fisk Memorial Concert
June 24 @ 4:00 pm

-

6:00 pm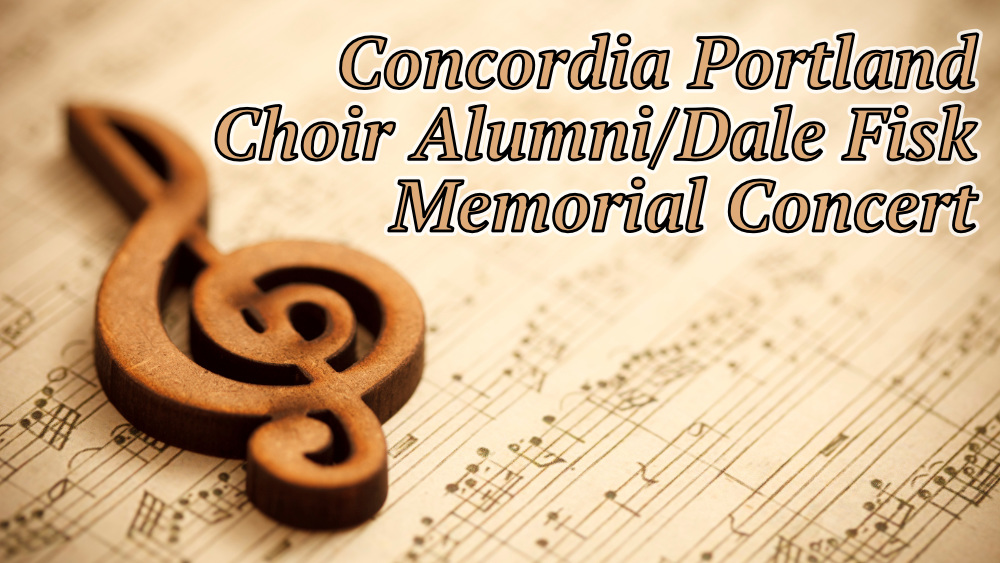 This concert will be an opportunity for former Concordia Choir members and friends to gather to sing, praise, and share the love of Christ and His promise of grace and salvation. We will also give thanks for the gift of music and the ministry of Dale Fisk (1940-2022). The concert will follow a "lessons and carols" format with anthems, scripture, and hymns. It is open to the public and followed by a social gathering to reminisce.
Held in conjunction with the 2023 Concordia Alumni Reunion, we will also remember those died in 2022, including Dr. John Scheck and Mr. Don Lorenz and others from the Concordia family.
Volunteers are needed! Please go here to sign up and for more info.
All Concordia Portland Choir alumni are invited to sing in the choir. A total of six anthems have been chosen for the choir to sing, a Christi Crux Chorale piece, plus several hymns for all in attendance.
Please contact Lynette Fisk at bylynette@gmail.com for rehearsal details and music.