Oregon Pastors' Wives Retreat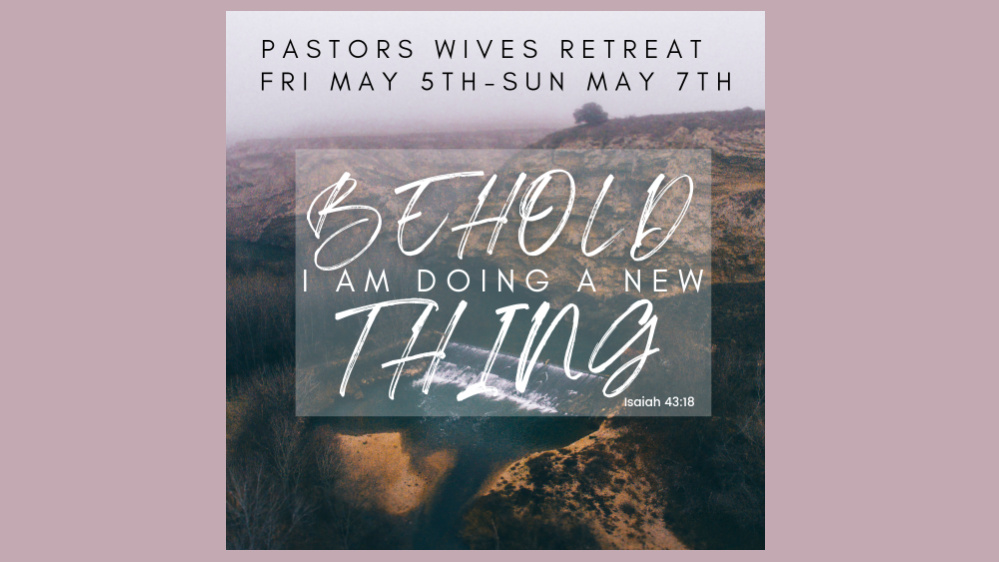 SCHOLARSHIPS ARE AVAILABLE by request! LCEF has graciously donated funds to assist with registration costs. Don't delay! 
Oregon Pastors' Wives, save the date: May 5-7, 2023! You are invited to a time of retreat and refreshment being organized by a committee of Pastors' wives and hosted by the Oregon Pastor Conference. Register here!
"Be Still," a book and study by Deb Burma, will be the focus of the retreat. We will spend time in prayer and song and just have a great time! We are also remembering Isaiah 43:19 "See, I am doing a new thing! Now it springs up; do you not perceive it?" We hope to bring you great fellowship, and then send you back to your church homes full of joy and hope.
Contact Elizabeth Lopez at 530-713-1457 or email Michele at michele@sprengle.com for more information.