What is a Two Kingdom Church?
August 5 @ 10:00 am

-

2:00 pm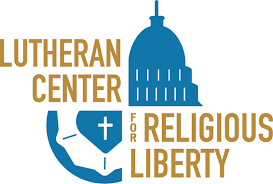 St. John Lutheran Church invites you to hear Rev. Dr. Gregory Seltz, Executive Director of Lutheran Center for Religious Liberty Speaking on: "What is a Two Kingdom Church?" This event will take place on Saturday, August 5, from 10 a.m. to 2 p.m. Lunch will be provided.
Session 1
Two Kingdoms: One Mission & Foundations
Session 2
God at Work: A Two Kingdom Exercise in the American Context
Session 3
Set Free to Live Freely for Others: A Two Kingdom Engagement of the Culture for the Sake of the Mission of the Church
A Two Kingdom engagement challenges all Christians to bear witness to God's moral ordering of the world (His left-hand kingdom), even as we proclaim God's gracious saving of the world in Jesus Christ (His right-hand kingdom). We strive for stable, free communities so that there might be opportunities to share a message of grace over the fences of neighbors and throughout the world, in peace. Find more info on the Lutheran Center for Religious Liberty on the LCMS website: www.lcms.org/lutheran-center-for-religious-liberty
Previous to Seltz's work in Washington D.C., he served as the Speaker of The Lutheran Hour radio program, a position he held since February 2011. As Speaker, now Speaker Emeritus, he served as the featured speaker on Lutheran Hour Ministries' flagship Christian outreach radio program, with over 1 million listeners, airing on more than 1,800 stations across North America as well as on the American Forces Network. He served as the organization's spiritual leader, evangelist, and ministry emissary with The Lutheran Church–Missouri Synod (LCMS) and Lutheran Church–Canada (LCC).
RSVP by August 1. Questions? Contact admin@stjohnpalmer.org or 907-745-3338.