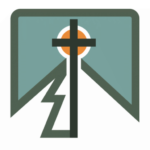 Rev. Dr. Paul Linnemann, President
Northwest District of the Lutheran Church-Missouri Synod
1700 NE Knott St, Portland, OR 97212 
Thanksgiving 2023
Dear Friends in Jesus and Partners in the Mission of God,
Over the past few years, my Thanksgiving message has sought to point to moving from being thankful for a list of things we like toward a spirit of thankfulness that transcends our circumstances. While this is most certainly true, I want to share with you the particular things I am thankful for this year:
Far and away, I am most thankful for the status of Cindy's health. This past year has been a challenge as I've had to face the possibility of a future without her. While this has always been true because none of us knows what's around the corner, a cancer diagnosis like hers requires you to stare it in the face. I feel so thankful that we have gotten good news from our doctors. (If you want to learn more about this, we have logged our journey here: https://www.caringbridge.org/visit/cindylinnemann)
I am thankful for the Northwest District staff and the blessing we have of serving together. We have been formed into a strong team with a high level of trust and caring relationships that empower us to serve the mission of the Gospel effectively. Each member of the staff is a particular blessing to me, and I am thankful to call them my colleagues and friends.
I am thankful for the partnership the Northwest District has forged with the California-Nevada-Hawaii and Pacific Southwest Districts. We work together on important projects for the blessing of those we serve and the church at large.
I am thankful for the overwhelming love and support Cindy and I have received over the past year. While this is in response to her health situation, I can't help but feel that this support and care was there all along and now had the opportunity to express itself. We are so thankful for all the support, care, and prayers we have received in the past year.
I am thankful for my family and the love they have shown to us during this past year. God's special gift of placing us in the midst of such loving people is truly a mark of His grace to us.
These are the highlights I want to share in this note to you. Over it all, I feel grateful for the gentle and firm way our loving Lord has led me and caused me to grow and learn during the past year. I see His hand firmly on my shoulder and His voice whispering in my ear, pointing me to lessons I had already learned but forgotten and showing me His direction for the road ahead. This has happened through the gift of His Word and through the relationships I have with you.
All of you are also His gift to me. Thank you for being a part of God's mission in the place where He has put you. Thank you for your faithful service. Thank you for reflecting the love of Jesus to the people where you live.
Perhaps you could consider your own list of particulars for which you are thankful – not as an endpoint, but as a beginning to see the hand of God that has been with you all along. God bless and guide you as you follow Him into the future.
Serving the Master,


Rev. Dr. Paul Linnemann
President of the Northwest District of the Lutheran Church-Missouri Synod