It's finally here! We are so excited to debut a redesigned and more modern nowlcms.org. But first: What does a new website mean? It means easier access to our resources. A quicker browsing experience. More stories from across the District. Services pages for the specific departments. A mobile-friendly design. And — logins are no longer required for anything. You can officially forget that old password.
Creating a new website was quite complex: We started by looking at our current website, determining what worked/didn't work, crafting a detailed wireframe that outlines the needs, and working with a developer to make it all happen. There were many tweaks and edits along the way… plus a whole lot of testing. And the process isn't over yet, as we will continue to roll out updates and make refinements over in the coming months.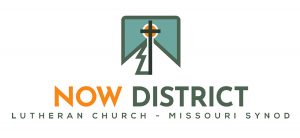 You also may have noticed our new logo on full display here. It should look familiar – it doubled as our 2022 Convention logo this past June. When we set out to come up with a new logo, we wanted something that would represent our District well. And we think this one does just that. The colors bring to mind a Northwest forest… The mountain backdrop is a tribute to the many mountains in each of our four states… The bright orange represents a warm sunrise or sunset… You'll even notice a little half-tree in there. And the cross is reminiscent of our former logo. We felt it was important to embrace the old while stepping into the new.
A huge THANK YOU for being patient with us during this transition. And as we continue to roll out updates and make minor changes, please know that some areas will need more work than others. And this is ok. It takes time to get the pieces fully into place. Ultimately, it's all part of the process of launching a website that "helps leaders do their best work together."