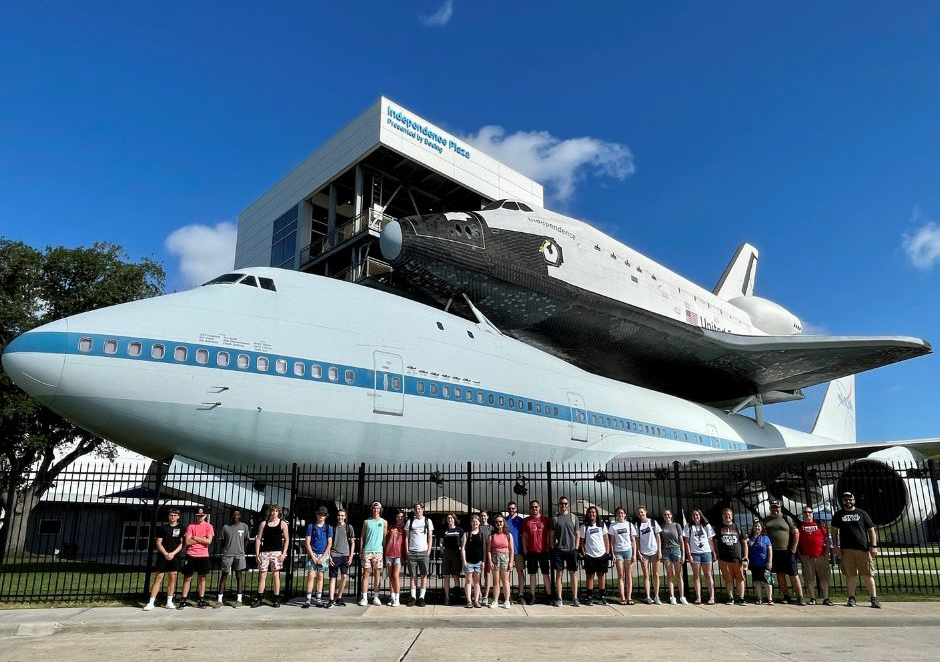 In all things – this was both the theme of the 2022 LCMS Youth Gathering, which took place earlier this July in Houston, and the lived experience of many of our congregations as they undertook all that goes into traveling across the country with high school youth for the meet-up of a lifetime with 20,000 friends in Christ. Drawn from Colossians 1:15-20, "In All Things" was the guiding truth behind much of the youth gathering's programming. In daily Bible studies we walked through Paul's words and saw how all things were created through Christ, they continue to be held together in him, and through him all things are being reconciled. Throughout our time at the gathering we were confronted with our great need for reconciliation, both with God and the world around us, and comforted by the promises that Christ has both accomplished that reconciliation for us and makes something beautiful out of our lives in the process.
In addition to studying this theme in Bible Study — and seeing it portrayed in a myriad of ways during mass events, speaker sessions, and activities in the convention center's main hall –participants were also reminded of it in many of their day-to-day experiences at the gathering. Many groups took advantage of Houston's surrounding attractions and added time to their stay to visit the Johnson Space Center or the Galveston waterfront. Contemplating these amazing sights and feats of science and engineering took on new meaning when experienced alongside the gathering's reminder that they are included in the promise that God is in all things. And anytime 20,000 people flock to the same city – especially when the weather is in the upper 90s with 90% or more humidity – there's bound to be harder moments of waiting (and sweating), but we were continually reminded that God is with us in all those moments as well.
From the "mountain top" moments of filling a baseball stadium with worshipping Lutherans, to the "valley lows" of daily being reminded to "hydrate, not die-date," the 2022 LCMS Youth Gathering was, for many of our youth in the Northwest District, a once-in-a-lifetime experience. We are thankful for the continued partnership of all our congregations who choose to invest in the lives of their youth through this event and in many and various other ways
Though the week-long event has come to end, we continue to look forward to seeing the ways our youth and leaders find to carry the truths learned at the gathering forward into their lives and ministry. Thanks be to God that He is with us in all those things!