L.E.ST. Northwest was back and better than ever for a milestone 60th year in 2022! After moving to a virtual event in 2021, the wildly popular tournament resumed in-person (mostly) Feb. 17-19 in Tacoma, Washington.
L.E.S.T. stands for Lutheran Elementary Schools Tournament. As stated on the website: "L.E.S.T. Northwest is based on the value of Christian education that emphasizes the love and praise of God, thankful use of personal talents, and service to others. The primary goal of L.E.S.T. Northwest is to provide an organized structure to promote fun, skill development, fair play, and fellowship among Lutheran elementary school youth through academic, athletic, and recreational activities." For years it took place at Concordia University, Portland – but the beloved institution's closure forced organizers to seek out a new location.
Thankfully they found a welcoming group of hosts in Pacific Lutheran University (PLU), Good Shepherd Lutheran Church, and other sites in/around Tacoma.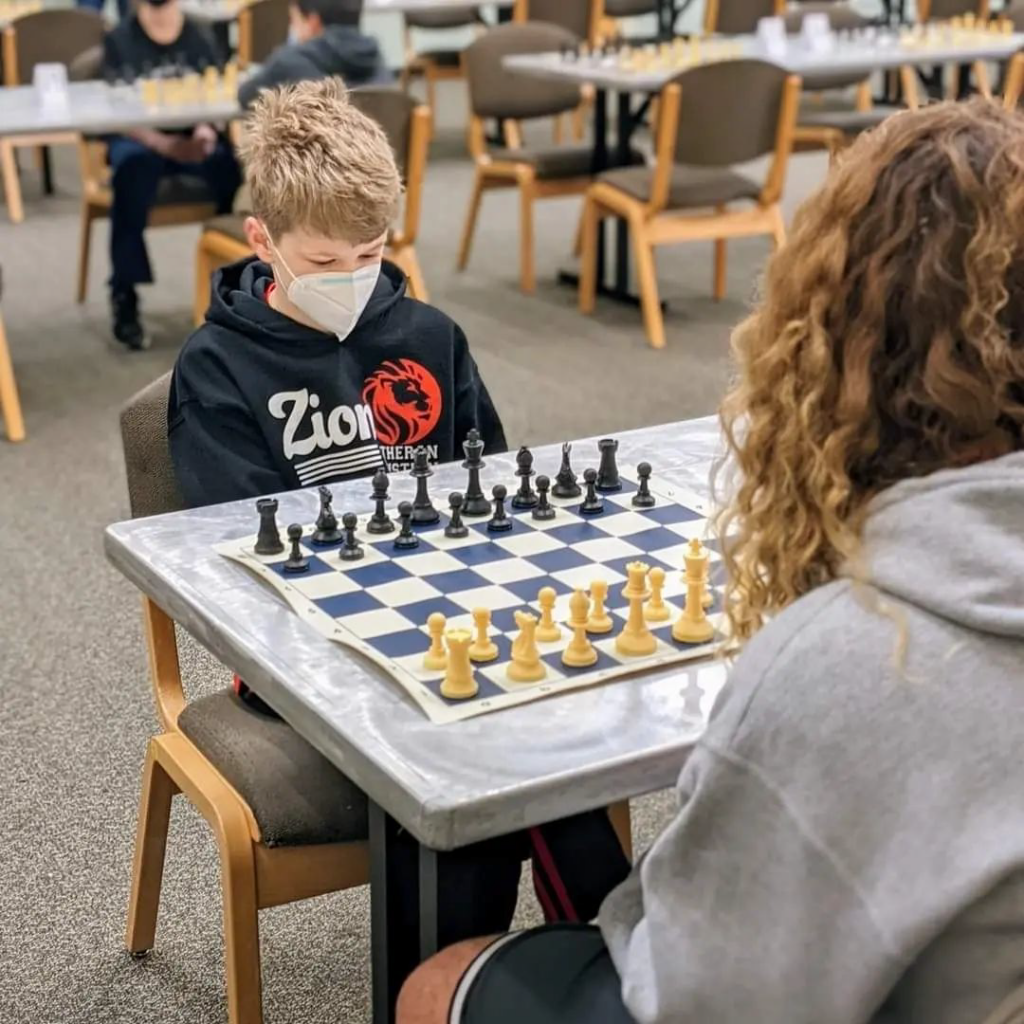 The tournament offers a number of team and individual events including swimming, basketball, robotics, chess, math, a spelling bee, a knowledge bowl, music, cheerleading, and so much more. In all, 13 teams participated in L.E.S.T. 2022:
Zion Lutheran Christian School – Corvallis, Oregon
Zion Lutheran School – Lake Stevens, Washington
Hope Lutheran School – Seattle, Washington
Faith Lutheran School – Lacey, Washington
Concordia Christian Academy – Tacoma, Washington Concordia Lutheran School – Seattle, Washington
Trinity Lutheran Christian School – Portland, Oregon
St. Paul's Lutheran School – Wenatchee, Washington
Forest Hills Lutheran Christian School – Cornelius, Oregon Faith Lutheran School – Tacoma, Washington (WELS)
St. John's Lutheran School – Napa, California (virtual only) Trinity Lutheran School – Kalispell, Montana (virtual only) Bethlehem Lutheran School – Kennewick, Washington
Pilgrim Lutheran Christian School – Beaverton, Oregon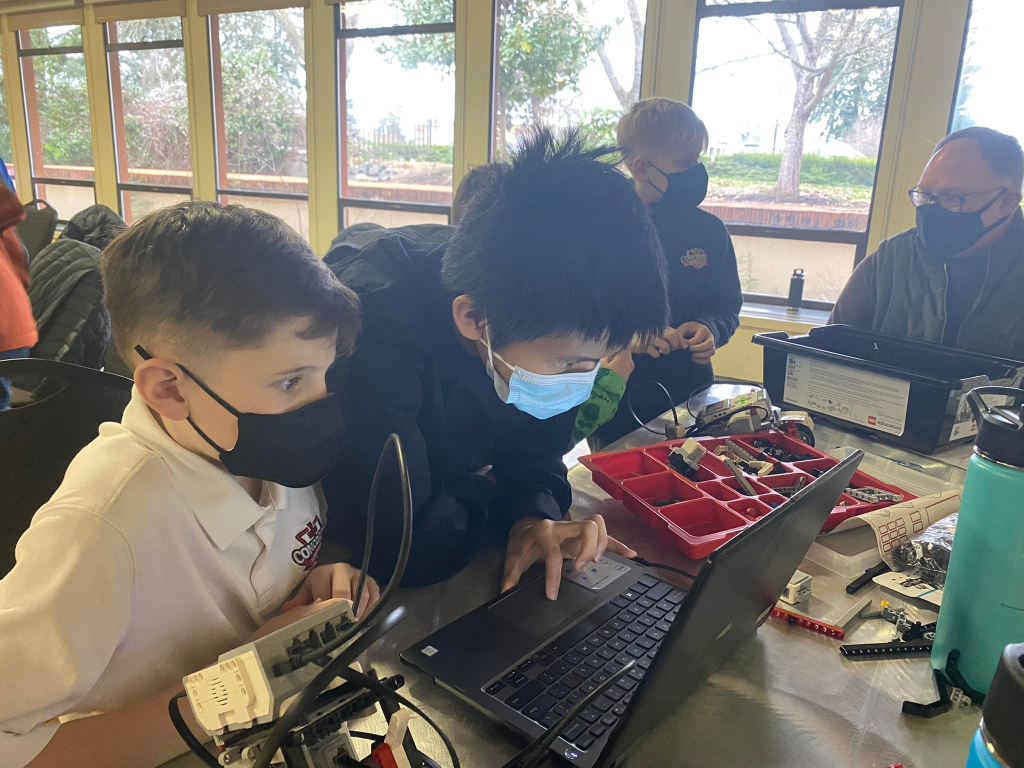 "Due to COVID, we had a number of schools that participated virtually," said Mary Schuldheisz, L.E.S.T. Northwest Director. "The technology gurus at PLU were able to bring Trinity-Kalispell 'live' onto the stage for the Spelling Bee and the Knowledge Bowl. It was so awesome to see the unmasked faces 'live!'"
The art competition this year was virtual: Anyone can go to www.lestnorthwest.org and view the artwork of Lutheran schools from Montana, Washington, California, and Oregon. Vocal events were virtual as well. "All vocal events were done virtually because the State of Washington required mask wearing for singers. The L.E.S.T. wanted singers' voices to be heard, un-muffled. We had an amazing adjudicator who judged all of the singing virtually," Schuldheisz said.
It takes a lot of work to make an event like this happen. Many volunteers and helpers offer support as needed; this includes music adjudicators, bracket experts, referees, school liaisons, and countless others who can lend their skills. Having a willing team of volunteers is important, since, as Schuldheisz noted, the tournament "has to pay for itself. Coming out of the closure of Concordia, there were zero dollars for L.E.S.T."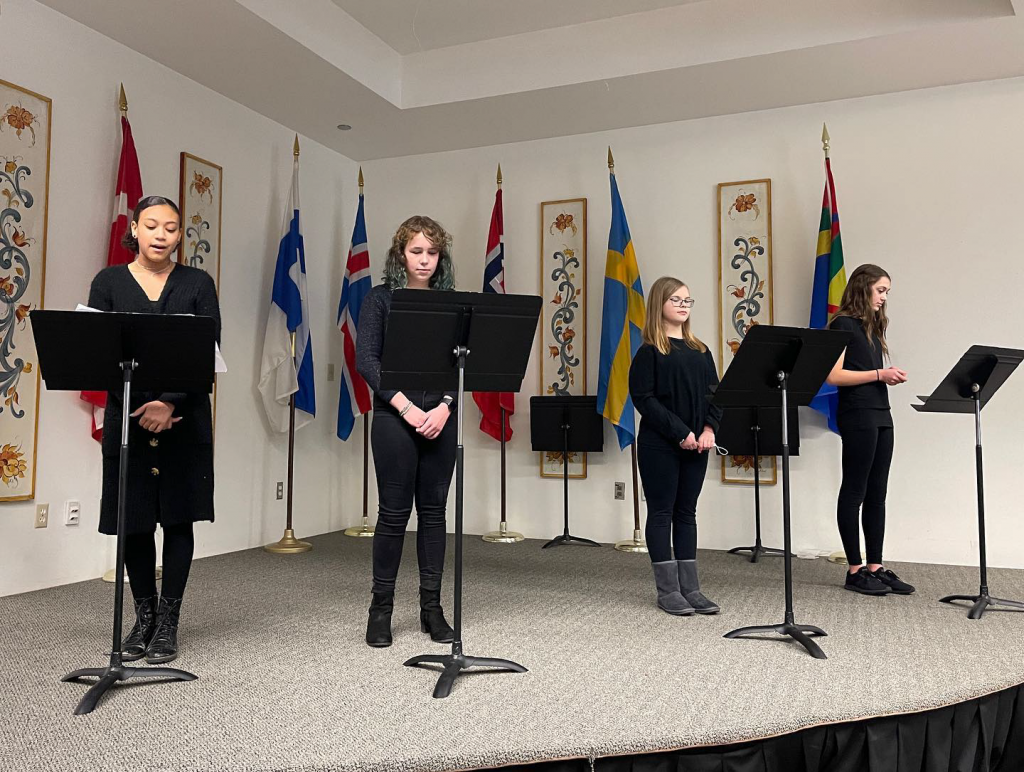 "Thanks to a very generous donor, the L.E.S.T. secured 'seed' money that will support itself through L.E.S.T. 2023," she said. "Schools pay a registration fee that does not cover the expenses of the tournament — 85% of the tournament's budget is from gate collections to basketball games and the dance/drill/cheer competition. We were unable to have a 'gate' at the L.E.S.T. 2022 due a lack of volunteers." L.E.S.T. is in the process of securing a 'Donate Now' system on its website that will hopefully be usable by April of 2023.
And for the future of L.E.S.T.? Look for it to continue in Washington in partnership with Pacific Lutheran University and other nearby sites.
"Tacoma is an excellent location for the L.E.S.T. Pacific Lutheran University provided a majority of the venues and will be a great community partner as the L.E.S.T. becomes a part of the South Puget Sound," Schuldheisz said. "Patrick Gehring, Chief Financial Officer at PLU, is most responsible for giving the L.E.S.T. a place at PLU. Patrick attended Hope Lutheran School in Seattle, where his parents both taught. Patrick has fond memories of his L.E.S.T. participation and was committed to having the L.E.S.T. 2022 at PLU and providing the L.E.S.T. a home base for years to come."